Welcome to Trash Daddy Dumpsters, your go-to solution for hassle-free junk removal! Whether you're renovating your home, decluttering your garage, or managing a construction site, our roll off dumpster rentals are designed to make your cleanup process a breeze. In this article, we'll explore the benefits of junk removal with dumpster rental instead of a full service junk removal company. We'll explain how dumpster rental companies like Trash Daddy Dumpsters can assist you in efficiently getting rid of your unwanted items.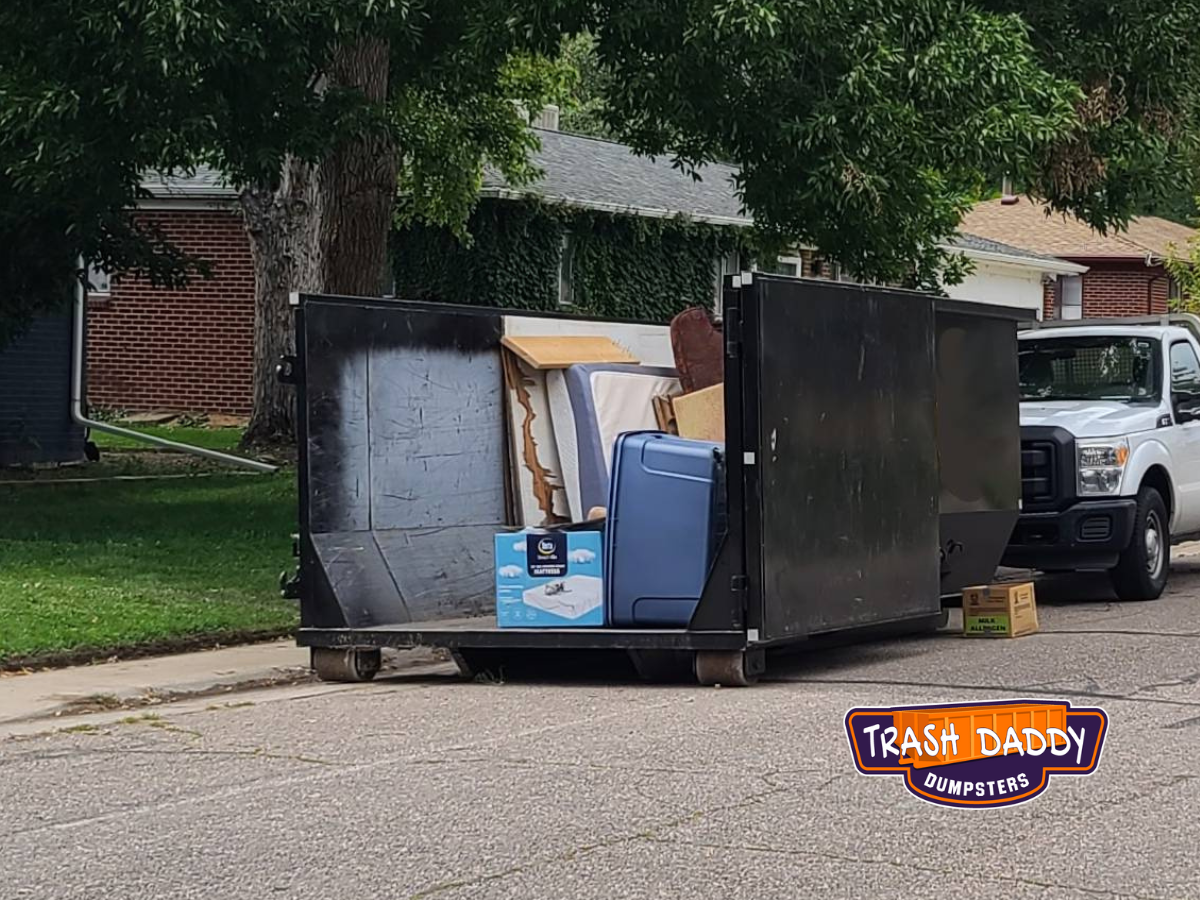 The Convenience of Dumpster Rental for Junk Removal
When it comes to junk rental and removal, having a reliable roll off dumpster rental company can significantly simplify the process. Rather than calling a full service junk removal company, you should definitely consider calling a dumpster rental company instead! Junk haulers are convenient, sure, but also more expensive. Here's why opting to rent a dumpster from Trash Daddy Dumpsters can make your cleanup project easier and more efficient:
Ample Space for All Your Junk
With our wide range of dumpster sizes, we can accommodate any amount of junk you need to dispose of. Whether you have old furniture, construction debris, or general household waste, our dumpsters come in various capacities to get rid of all the unwanted junk or debris from any home projects.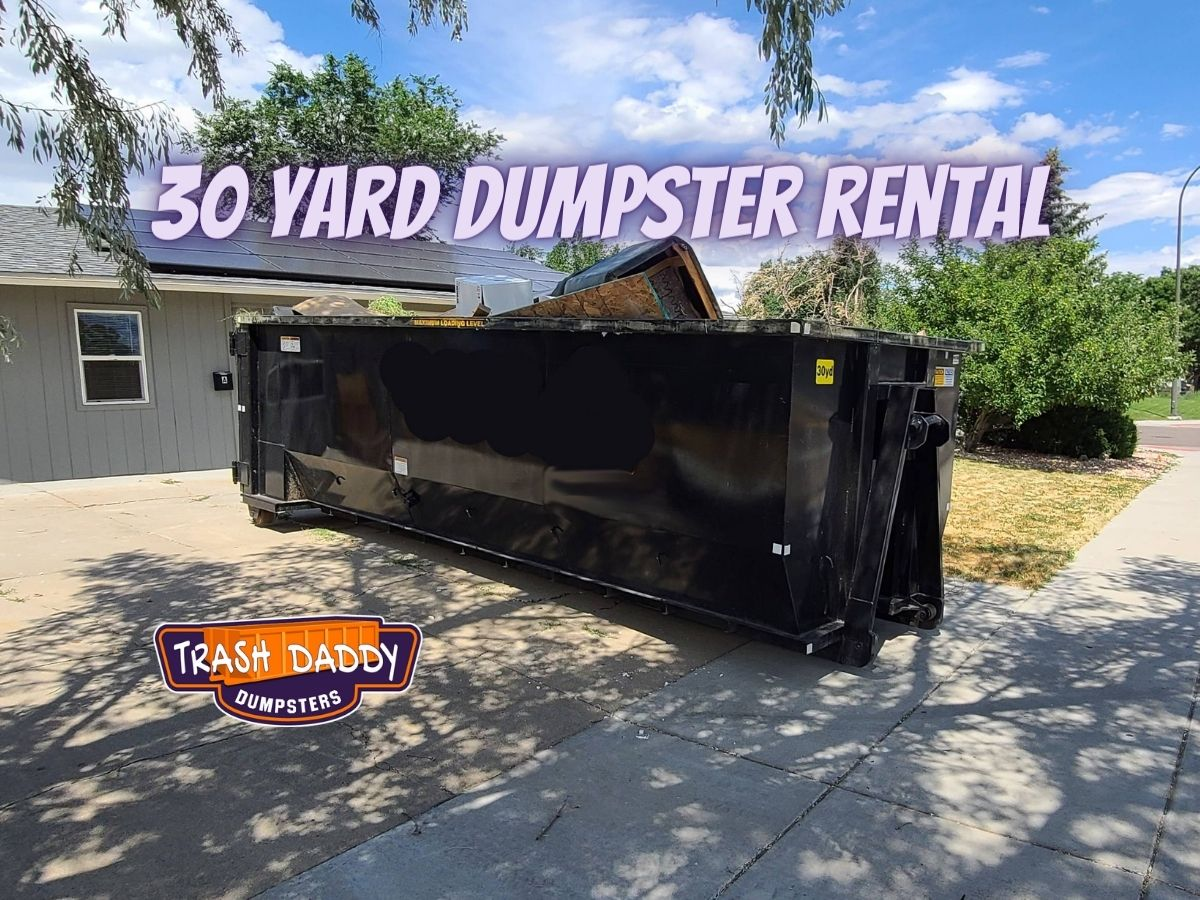 Time and Cost-Effective Solution
Renting a dumpster allows you to work at your own pace. No more rushing to meet the pickup deadlines of a waste management service. You can have the roll off delivered to your location, fill it up at your convenience. There is a maximum rental period, but it's typically around 14 days (for us), and up to 30 day for an extra charge. This flexibility saves you time and eliminates the need for multiple trips to a disposal facility, ultimately reducing your overall costs.
Safety and Efficiency
Dumpster rental helps maintain a clean and organized workspace, reducing the risk of accidents or injuries. By having a designated place to discard your junk, you can prevent clutter and potential hazards. Our dumpsters are designed for easy loading, featuring walk-in doors that allow you to efficiently dispose of heavy or bulky items.
The Benefits of Choosing Trash Daddy Dumpsters
At Trash Daddy Dumpsters, we take pride in delivering exceptional roll off dumpster services that cater to all your junk removal needs. Here's why we stand out from the competition:
Wide Selection of Dumpster Sizes
We offer a diverse range of roll off sizes, including 10 yard, 12 yard, 15 yard, 20 yard, 30 yard, and 40 yard options, ensuring that you can find the perfect fit for your project. Not all sizes are available in all areas though, so check your service area to know what is available there. Our knowledgeable team is ready to assist you in selecting the right dumpster size based on the volume and type of junk you need to dispose of.

Prompt and Reliable Service
When you choose Trash Daddy Dumpsters, you can expect prompt delivery and pickup services. Our team will work hard to see that your roll off rental is delivered on time and collected promptly when you're finished.
Environmentally Conscious Disposal
We prioritize eco-friendly disposal practices and are committed to minimizing our environmental impact. Trash Daddy Dumpsters adheres to all local regulations and works with certified waste management facilities to ensure that your junk is disposed of responsibly and ethically.
How to Get Started with Trash Daddy Dumpsters
Renting a dumpster from Trash Daddy Dumpsters is quick and straightforward. Here's how you can get started:
Contact Us
Reach out to our friendly team by phone or through our website to get a free quote. Our experts will assist you in selecting the right dumpster size for your project and provide you all the details and prices with no hidden fees.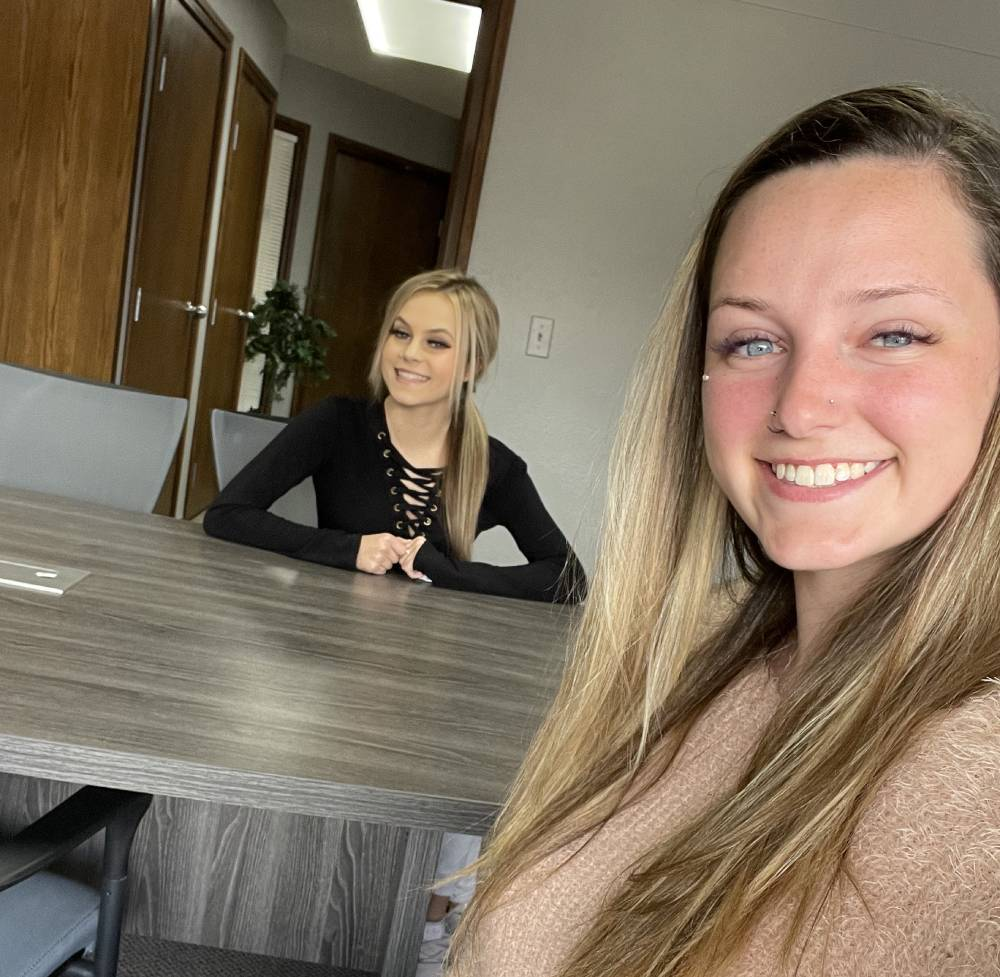 Schedule Delivery
Once you've decided on a dumpster size, we'll schedule a convenient delivery time for you. Our professional drivers will ensure prompt and safe delivery to your desired location placed where you tell us.
Fill Up the Dumpster
As you work on your junk removal project, simply fill up the dumpster with your unwanted items. Our dumpsters are designed for easy loading, and you can access them through the convenient walk-in doors. Make sure to load the dumpster evenly and avoid overfilling it beyond the designated capacity to ensure safe transportation.
Schedule Pickup
Once you've finished loading the dumpster, contact our team to schedule a pickup. We'll promptly arrange a day to retrieve the dumpster from your location.
We Take Care Of Disposal
After we collect your dumpster, Trash Daddy Dumpsters takes the responsibility of the proper waste disposal method. We partner with licensed and certified waste management facilities that prioritize recycling and responsible disposal methods. You can have peace of mind knowing that your junk will be handled in an environmentally conscious manner.
Frequently Asked Questions
What is the total cost of dumpster rentals vs junk removal services?
A dumpster rental will allow you to dispose of the same kind of junk and debris as a junk removal service. Dumpster rental prices are normally several hundred dollars less than a general junk removal company. The main difference being that full service junk removal companies will have a higher junk removal cost because you have to pay for the labor of the workers that come remove the junk. When you rent a dumpster, you fill it up, so you save that labor cost.
How long can I keep the dumpster?
At Trash Daddy Dumpsters, we offer flexible rental periods to accommodate your specific project timeline. Simply let us know how long you anticipate needing the dumpster, and we'll work out the details accordingly.
What items can I dispose of in the dumpster?
Our dumpster rental service allows for the disposal of various types of junk & trash removal, including furniture, appliances, construction debris, yard waste, and general household waste. However, there are restrictions on hazardous materials, such as chemicals, paints, and flammable substances. Please consult our team for a comprehensive list of prohibited items.
Can I place the dumpster on the street?
The regulations regarding placing dumpsters on public streets vary depending on your location. In some cases, you may need to obtain a permit from your local municipality. If that is necessary, our team takes care of all of that for you, but you pay the permit fee. This is NOT common in most areas.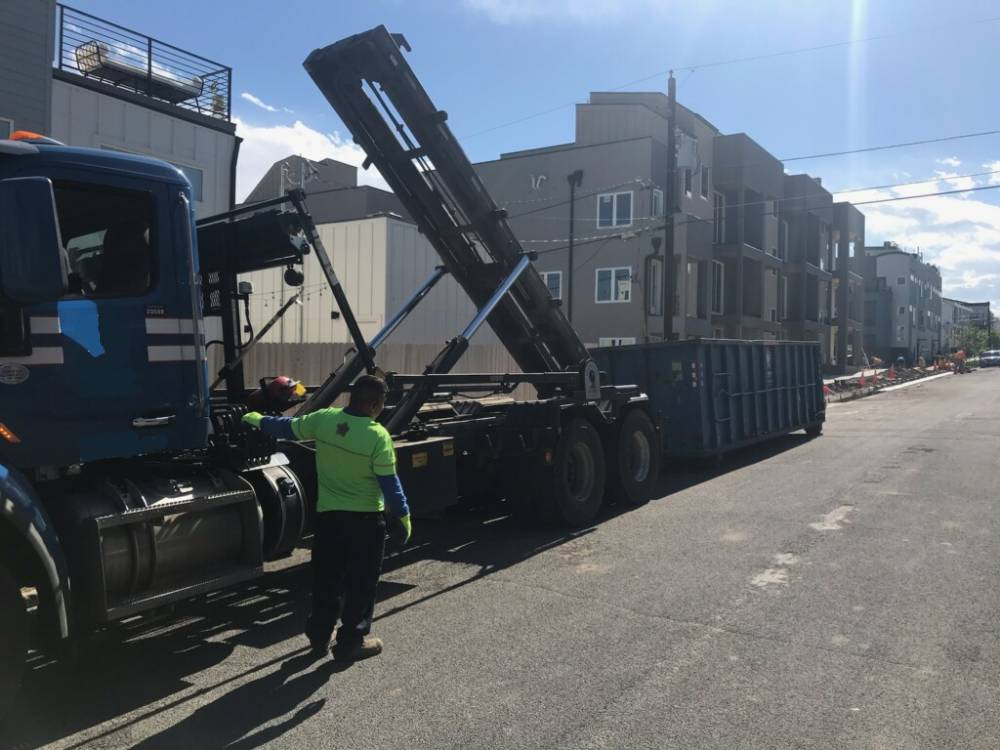 Conclusion
When it comes to junk removal service, Trash Daddy Dumpsters offers the perfect solution with our convenient and reliable dumpster rental services. Whether you're tackling a home cleanout, construction project, or simply decluttering, our dumpsters provide ample space, flexibility, and safety for efficient junk removal. Contact Trash Daddy Dumpsters today to rent a dumpster and experience the convenience and ease of junk removal with a dumpster rental. Let us help you reclaim your space and make your cleanup process a seamless and stress-free experience!